Launch of the K64 Keflavík Airport Area Masterplan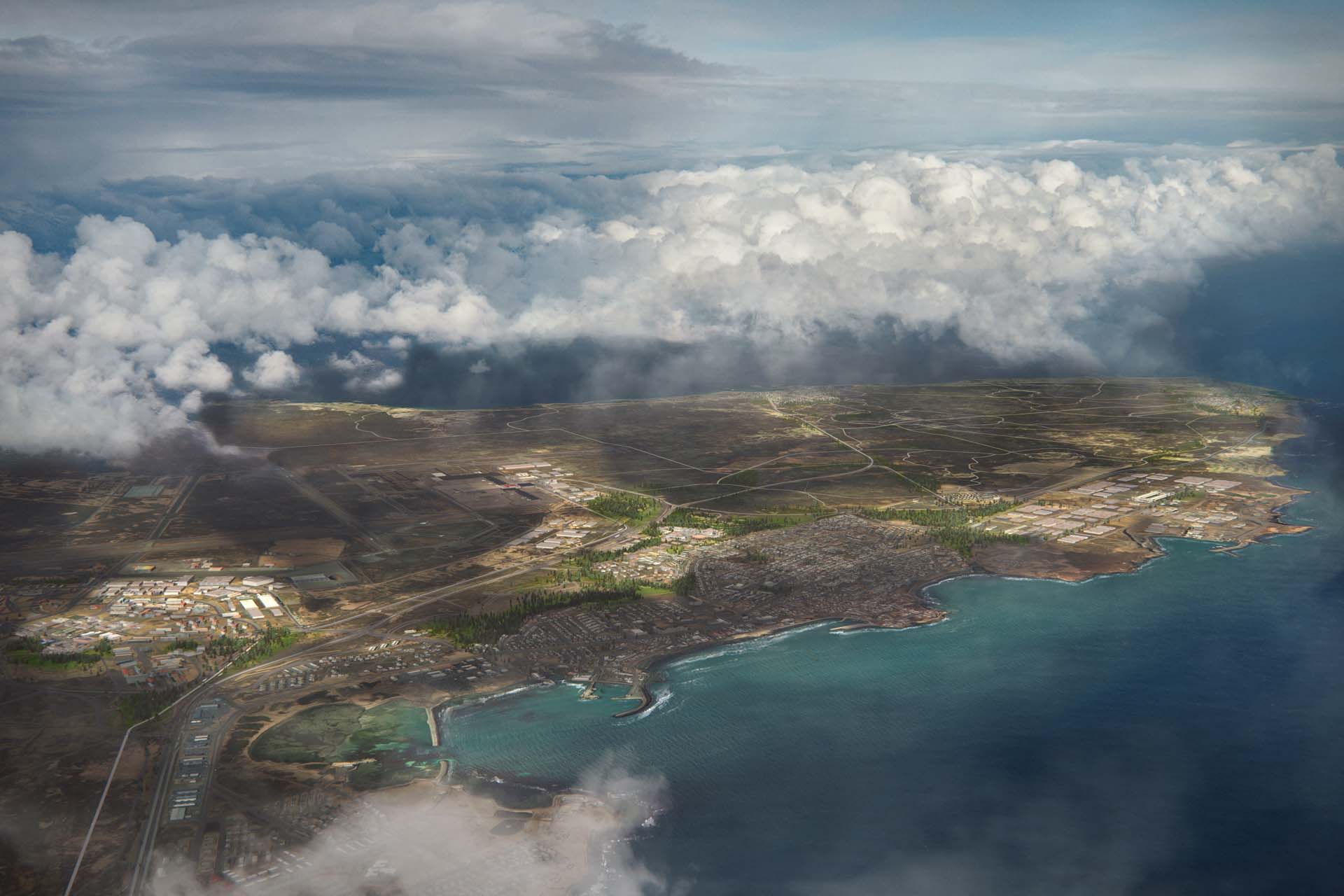 Rotterdam/Zurich, March 9, 2023 - As a project of national importance for Iceland, we are proud to announce the official launch of the K64 Keflavík Airport Area Masterplan. The masterplan has been developed by a multidisciplinary team led by KCAP, including WSP, FELIXX, MIC-HUB, VSO Consulting, Buck Consultants International, Buro Happold, Base Design, Maurits Schaafsma, and Kanon Arkitektar.
Located 50 km away from the capital Reykjavík, the Suðurnes peninsula with Keflavík International Airport is Iceland's most emblematic gateway. Sitting at the crossroads of Europe and North America, home to the Reykjanes UNESCO Global Geopark, the airport area is exceptionally well suited to become one of the leading developments for sustainable innovation in the aviation, energy and technology sectors. Codenamed K64 – for it straddles the 64th parallel north – the Keflavik Airport Area Masterplan aims to be a catalyst for innovating the Icelandic economy. It's a grand project designed to develop the full potential of this unique territory and explore untapped opportunities in relation to the global challenges of the future. Building on its privileged position at the intersection of the northern Atlantic routes and banking on the Icelandic progressive way of thinking, K64 aims to converge influxes of people, assets and technologies toward a forward-looking environment, specifically designed to foster partnership, creativity and knowledge.
K64 proposes an incremental strategy to steer the long-term transformation of the Suðurnes peninsula. To set the path for sustainable growth, focus areas for development are defined that mutually reinforce economic activities and local communities:
The aptly named Gateway to Iceland traces a welcoming journey starting from the commercial and visitor amenities of the Airport Forecourt all the way up to the Aðalgata area, a nodal point marking the entrance to the city of Reykjanesbær,. Together with the adjacent Diamond Gate logistics hub, Aðalgata is forming a highly dynamic district mixing residential, community and R&D programs.
On the southern edge of the airport, Ásbrú is thought to become a campus-like area, fostering aviation activities and R&D, start-up programmes, light industries and most of all an ambitious residential densification, that turns the former NATO settlement into a neighbourhood in its own right, a modern take on the cosy, lively village.
North of Reykjanesbær, the focus area of Helguvík will do the heavy lifting in terms of eco-industrial development, converting the existing port and manufacturing infrastructures to create a circular-economy environment comprising a construction hub and a Sustainable Aviation Fuel (SAF) facility, with the potential to spearhead energy transition in Iceland and beyond.
To sustain the K64 initiative over time, urban design, landscape and mobility strategies intertwine in an ecosystem that connects, protects, and enhances while supporting activity and population and employment growth. It fosters stronger synergies between the economic and social fabrics of the peninsula. The urban framework is preventing sprawl by proposing compact urban development anchored on the existing build-up context. It establishes a distinct spatial logic for airport related activities around the airport, while it strives for the mixing of uses as a development principle.
The vast landscape that currently separates the clusters will grow into a uniting peninsula park. The landscape strategy takes the concept of afforestation as its basic premise to mitigate the harsh climate conditions and create comfortable conditions that allow for outdoor activities and cycling networks. Increased public transport services - including a peninsula wide DRT offer - and resilient transport networks improve the local connectivity between the urban nodes. A high-speed connection to Reykjavík through a KRL line embeds the archipelago into the capital's mobility system. The energy strategy strives for diversification and decarbonisation of local energy systems while generating economic development with innovative solutions for the mid to long term. These spatial strategies are underpinned by economic strategies for industries, knowledge and cargo development to create a resilient and diverse industrial base, develop business opportunities for green and hi-tech activities, and ultimately create an international competitive business destination.
The masterplan went through an intense participatory process with a large group of stakeholders, and has political support by the local and national government. Anouk Kuitenbrouwer, partner at KCAP, states that "working on the spatial and economic master plan over the past year has been an incredible journey. We hope that the joy and inspiration we have experienced in collaborating as a team and with the many stakeholders translated into a robust plan for this ambitious long-term endeavour." It will be presented at the upcoming Passenger Terminal Conference in Amsterdam and at MIPIM in Cannes. The project can be discovered at www.k64.is.
Location: Keflavík, Iceland
​Client: Kadeco (Keflavík Airport Development Company)
​Year: 2021 - present
​Status: Ongoing
​Program: Strategic masterplan for the development of the Keflavík Airport Area
​Team:
​KCAP, Zurich (team lead, urban planning and urban design)
​WSP, London (economic and real estate development, collaborative development, and organisational readiness)
​Felixx Landscape Architects & Planners, Rotterdam (landscape architecture)
​MIC-HUB, Milan (mobility and transport planning)
​VSO Consulting, Reykjavík (consulting economy, mobility and urban planning)
​Buck Consultants International, Nijmegen/The Hague (cargo strategy)
​Buro Happold, Berlin (climate and aviation mitigation and energy strategy)
​Base Design, Brussels (place branding)
​Maurits Schaafsma, Amsterdam (consulting airport area master planning)
​Kanon Arkitektar, Reykjavík (consulting urban planning and landscape architect)
Visuals and drawings: © KCAP, © Felixx, © MIC-KCAP © PLOMP
Note for the editor / not for publication
KCAP is a leading international design firm specialized in architecture, urbanism and landscape architecture. KCAP was founded in 1989 by Kees Christiaanse and is led today by seven partners: Xavier Blaringhem, Jeroen Dirckx, Ruurd Gietema, Anouk Kuitenbrouwer, Irma van Oort, Ute Schneider and Edward Schuurmans. KCAP holds offices in Rotterdam (NL), Zurich (CH) and Shanghai (CN) and works with a staff of more than 125 talented international professionals on a wide range of projects throughout Europe and Asia.
​www.kcap.eu
​Li-Anne Krol, PR Manager, +31 10 7890 300, [email protected]
WSP is a leading engineering and environmental professional services consulting firm which supports significant projects in both the built and natural environments. We provide engineering and design services to public and private sector clients in the transportation and infrastructure, property and buildings, earth and environment, power and energy, resources and industry sectors, as well as a strategic advisory offering. Our team of around 9.000 technical specialists and strategic advisers in the UK is part of a talented family of over 60.000 global changemakers, transforming what's possible to build a smarter, greener future for all. Together, we deliver innovative solutions to solve complex problems for our clients and the communities we serve, meeting both the needs of today and addressing the challenges of tomorrow.
​www.wsp.com
FELIXX Landscape Architects & Planners is a Rotterdam-based office for proactive landscape architecture, founded in 2014. Felixx believes a better world requires a better organization of our environment. We specialize in addressing urgent global challenges with locally embedded design solutions. Our work has a broad international scope and our projects range from spatial research, landscape transformation strategies and masterplans, to public space and product design.
​www.felixx.nl
​Deborah Lambert, Partner, +31 10 2733 028, [email protected]
MIC-HUB is an international transport planning firm founded in 2009 and based in Milan, Moscow and New York City, with more than 50 talented consultants covering planning, architecture and engineering expertise. MIC most specific component is the ability to talk the language of transport engineering, using the latest and most sophisticated modelling simulation but also to understand the impact of mobility in its broader meaning on urban quality and ultimately real estate value. MIC is founded in fact on the belief that mobility influences the way we live and the quality of our lives and it was created with the ambition of improving every day's people experience through a profound understanding of how we move.
​www.mic-hub.com
​Alessia Mendichi, Corporate Communication, [email protected]
VSO Consulting is a VSO Consulting engineering firm with an emphasis on building construction, construction work, planning, zoning, geotechnics, road and street construction, electrical installations, environmental issues, climate solutions and business & civil economy. The company was founded in 1958 and the current staff is 95. VSO's projects are in Iceland, Scandinavia and Africa.
​www.vso.is
Buck Consultants International carries out research, advises, implements and performs project management in the areas of supply chain strategy and design, international business strategy, location search and site selection, regional economic development, real estate and logistics.Our ambition is to support companies and governments in making realistic well-based strategic choices. BCI holds offices in Europe's most important business cities; in the US in Atlanta, Silicon Valley and Los Angeles; and in Asia in Singapore and Shanghai.
​www.bciglobal.com/en
​Arjen Donkersloot, Senior Consultant/Manager, +31 6 1318 3358, [email protected]
Buro Happold is an international, integrated consultancy of engineers, consultants and advisers, with a presence in 29 locations worldwide, over 70 partners and 1.900 employees. For over 40 years Buro Happold has built a world-class reputation for delivering creative, value led solutions for an ever challenging world. ​
​www.burohappold.com
​Veronica Günther, Marketing & Communications Manager, +49 30 8609 063 240, [email protected]
Base is an international network of studios led by creatives in Brussels, New York, Geneva and Melbourne. Base understands (context), verbalizes (strategy), defines (concept), creates (design), seeks (clarity), and builds (empathy). Base does Strategy + Branding + Digital. Base is about people, simplicity and common sense.
​www.basedesign.com
Maurits Schaafsma
​LinkedIn profile
Kanon Arkitektar - Since 1994 Kanon arkitektar ehf have been providing expertise in the fields of architecture, landscape architecture and urban planning to meet the demands of our clients, whether they are private persons, developers or from the public sector; the team currently comprises of seven architects and a landscape architect with diverse experience and background. Kanon arkitektar ehf are active participants in competitions, open and invited and pride themselves with a long register of awards and nominations. Since April 2016, Kanon arkitektar ehf have been operating a certified quality control system according to ÍST EN ISO 9001:2015. ​
​www.kanon.is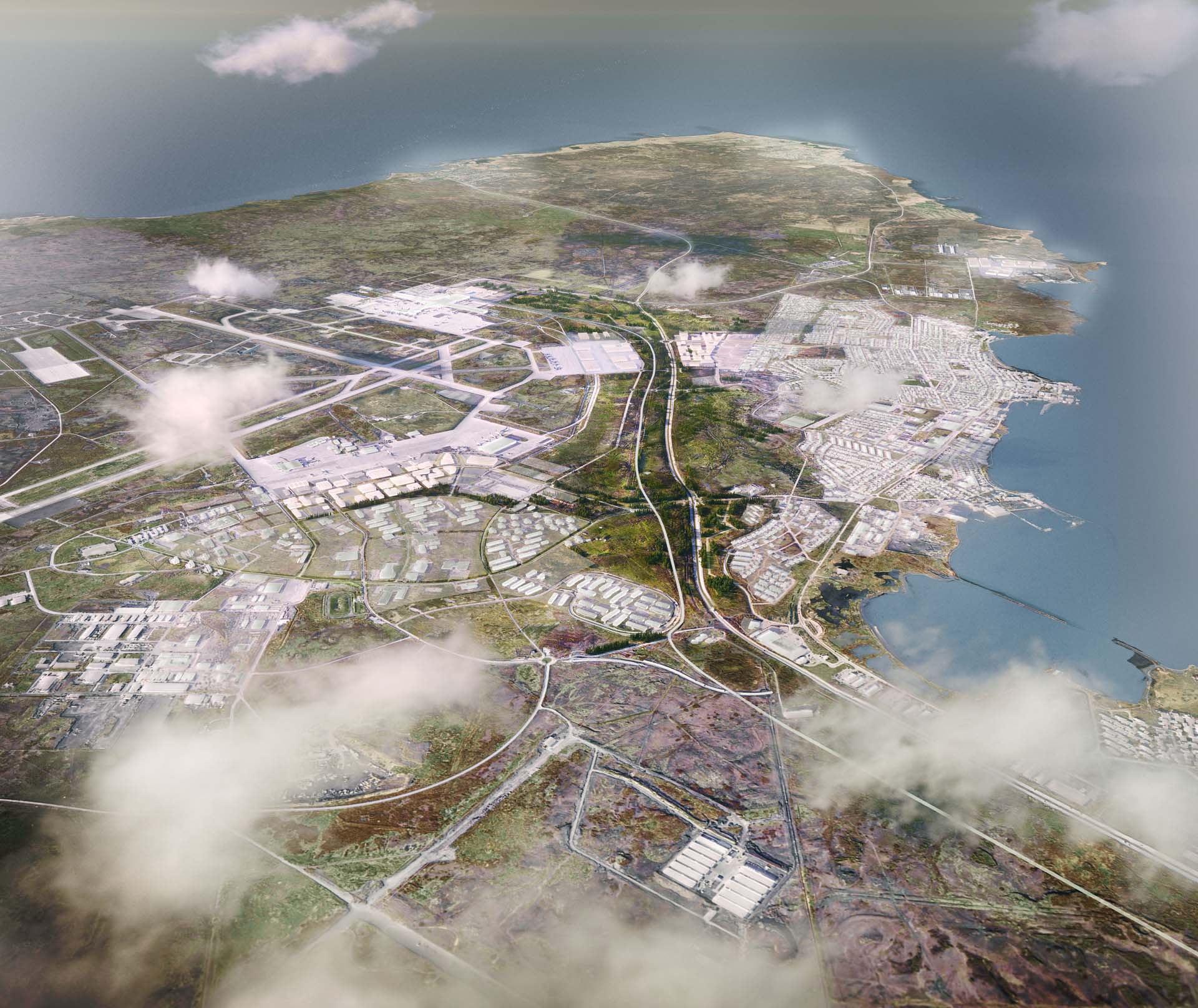 Keflavík Airport Area - KCAP
Capitalising on Iceland's unique advantages - its geographical location, its lead in renewable energy - the Keflavík Airport Area strategic masterplan set...
www.kcap.eu
For more projects and press kits, please visit our Press Room: www.kcap.eu/pressroom